Quantification answers the question:  "How much should be procured and when should it be delivered?" It includes both Forecasting and Supply Planning.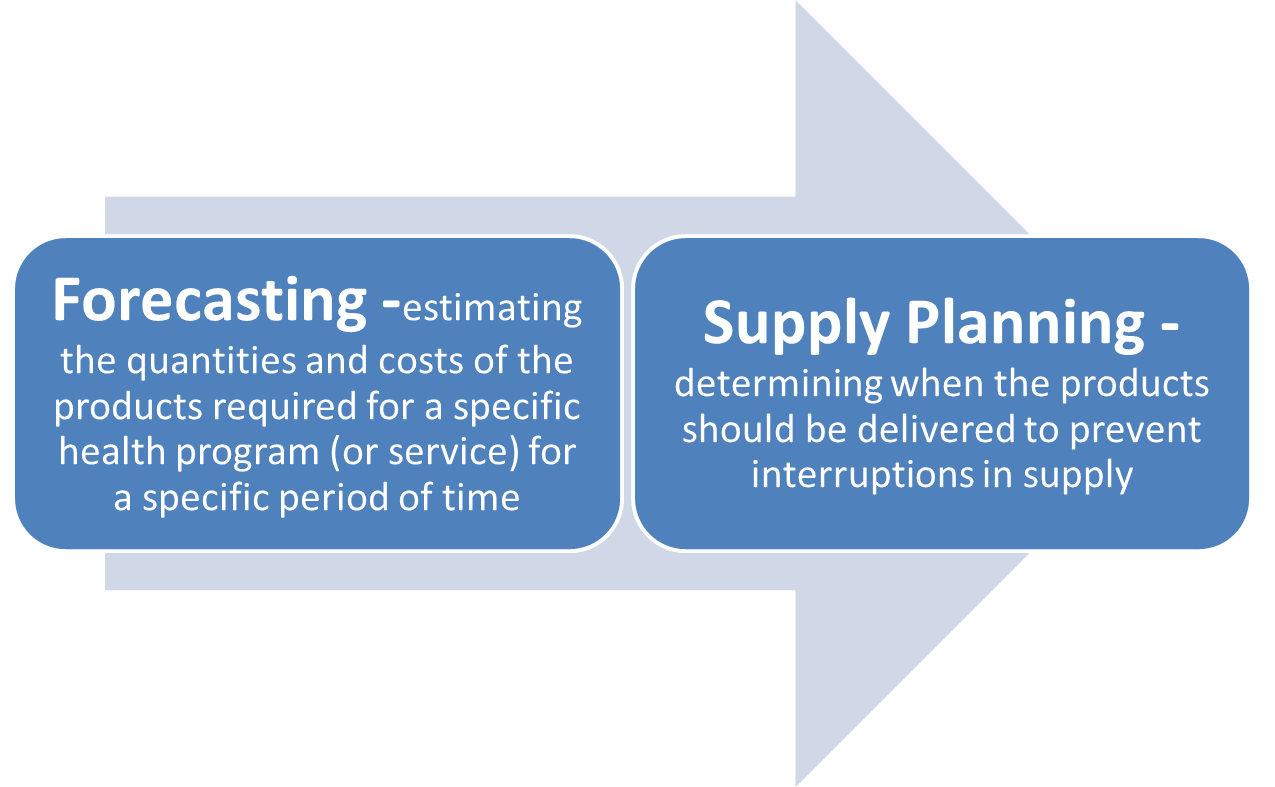 Watch this video to learn more about the importance of quantification for CCM. For more technical details on how to conduct a quantification for CCM, see the guide the SC4CCM Project developed.
Watch this video by USAID | DELIVER to learn more about the art and science of forecasting. For more technical details on how to conduct a quantification for health commodities, look at this guide.
Community case management provides community health workers with the skills and tools needed to treat children under five for the most common diseases of childhood in the communities where they live. Selection of optimal products and routine quantification are critical first steps in ensuring that CHWs have the products they need to provide these life-saving services. Community health workers need continuous access to pediatric-specific and supply chain-friendly products of assured quality. Special consideration of formulations and/or packaging of medicines is required for both treatment of children (as opposed to adults) and for distribution to and use at the community level (as opposed to hospitals and health facilities).
Routine quantification is an important part of ongoing efforts to ensure that countries are able to efficiently procure key products from the local, regional, or global marketplace and ensure that products are available where and when needed. SC4CCM has developed a companion guide that describes a forecasting methodology that can be used by countries and partners to develop credible demand forecasts for CCM products and to guide planning for procurement, coordination, and funding. This companion guide is intended to complement information on the preparation and supply planning steps in the USAID | DELIVER PROJECT's Quantification of Health Commodities: A Guide to Forecasting and Supply Planning for Procurement. 
Quantification for CCM Webinar
A webinar hosted by the Supply Chain Management Subgroup of the CCM Task Force provides program managers with a general overview of the quantification process for CCM, focusing on some of the unique considerations for the community level and potential options to address common challenges.