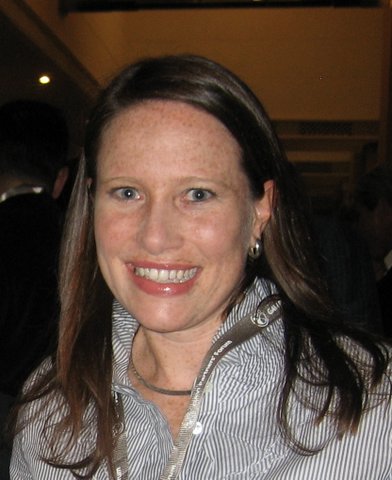 By Alexis Heaton, SC4CCM Country Technical Manager
NOTE: This post originally appeared on CHW Central.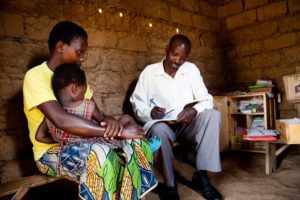 In many countries, community health workers (CHWs) are the last mile of the supply chain and the most difficult to reach with life-saving medications and supplies. Yet it is in these communities that sick children live and where CHWs have the greatest chance to increase child survival. Getting medicines to these CHWs is often challenged by harsh geography, infrastructure, and poor information flow. To address these obstacles, the Supply Chains for Community Case Management (SC4CCM) Project partnered with Rwanda's Ministry of Health to implement a Quality Improvement Collaborative (QC) to strengthen supply chain practices and the use of standardized resupply procedures (RSPs) for the community level.
Quality Improvement Teams (QITs), comprised of Health Center (HC) staff and cell coordinators (CCs), were established at each HC. Cell coordinators are experienced CHWs who oversee 10-12 CHWs in their area. QITs use data from the CHWs to identify gaps in using product resupply procedures and find root causes of the problem. One performance objective is addressed quarterly; for example many QITs chose to focus on stock card accuracy – ensuring that the inventory CHWs have on hand matched the quantity recorded on the stock card. Stock card accuracy is critical to ensuring that re-supplies will be of the right quantity and type to meet the needs of the sick children they see.
Key Steps:
CCs make home visits to individual CHWs, provide supportive supervision, and gather data on selected performance areas using a standardized supervision checklist.
Individual QITs meet monthly at HCs to review the data collected and track progress against a pre-determined performance objective, such as stock card accuracy. The QITs use the Plan-Do-Study-Act (PDSA) cycle to identify problems and solutions to implementing the resupply procedures.
MOH district-level staff provides coaching and/or supervision support during quarterly action periods for QITs and team members in the use of the collaborative tools, methods and use of RSPs.
Using this approach, the teams are able to identify local solutions to challenges in using the RSPs at the CHW level. They can also test innovations to generate best practices, and build capacity and ownership in supervisors, pharmacy staff, and CCs to use QI tools and techniques to strengthen performance.
"The QIT has built such a good relationship along the entire chain. For me the biggest prize has been to learn how to work on a plan and be able to achieve it every month…" (Pharmacy Manager, Ngoma)
The intervention was initially tested in three districts in Rwanda. Evaluation results indicated high use of the QIT tools, regular supervision visits, well-attended meetings, and a significant improvement of the five products to be distributed by CHWs. The multi-level QI teams also improved communication and coordination between staff at different levels around supply chain tasks. The Ministry of Health is now scaling up the QIT approach to all districts and health centers nationally.
Questions
Do you have experience using quality improvement approaches with CHWs? What unique considerations are necessary for using this approach?
Can you comment on successes and challenges have you had in using this approach with other levels of the health system?
How did you ensure sharing across teams?
How sustainable is this approach with government health systems?
How can Rwanda broaden the process beyond supply chain management – what do you think the impact of that will be?