mHealth systems do not need to be complex to be effective. cStock is a RapidSMS, open-source, web-accessible logistics management information system for community-level health products in Malawi (CCM, FP and HIV testing).
cStock Data and Product Flow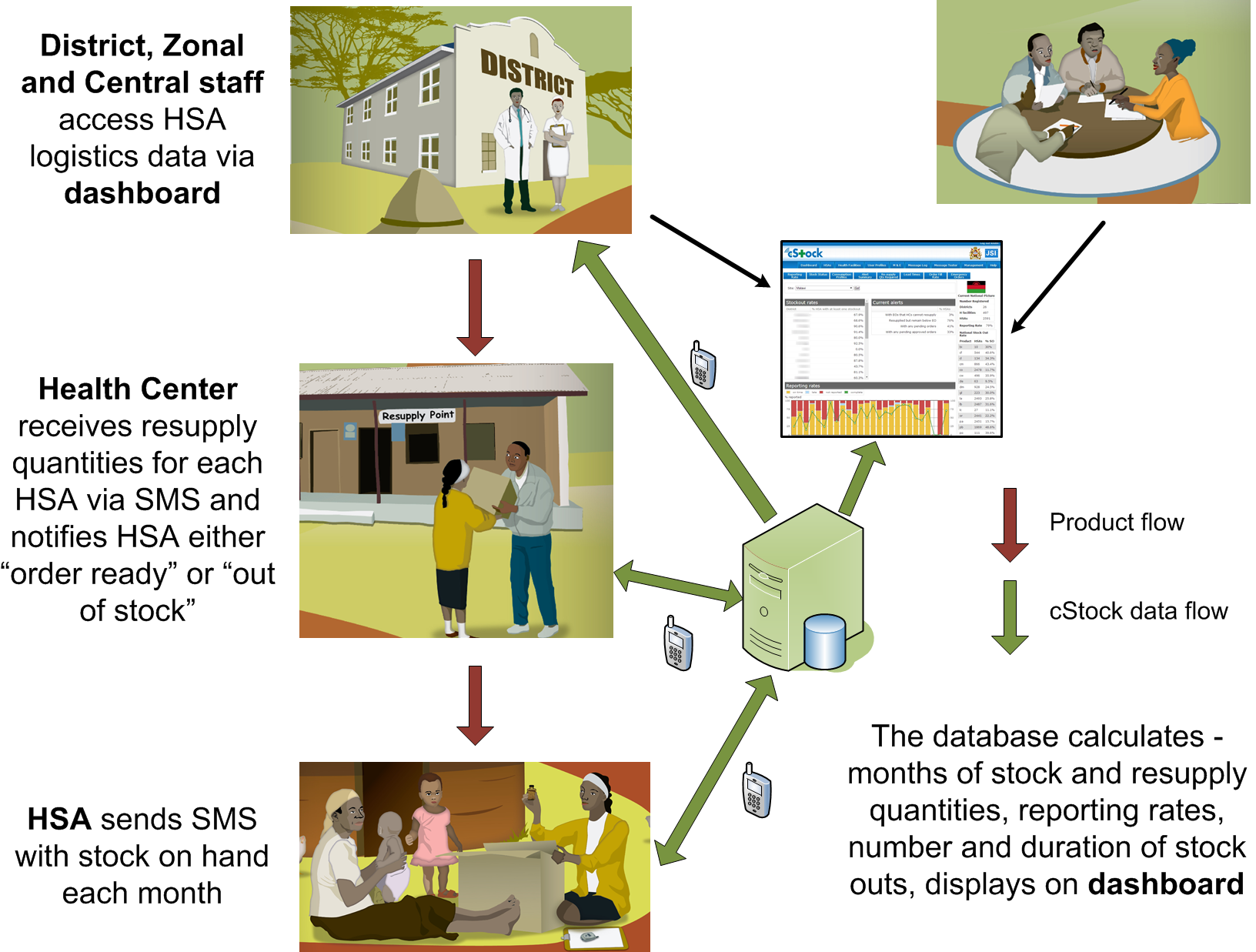 cStock Overview
Uses basic GSM phones already owned by HSAs to report data via SMS on a toll free phone line

HSAs in Malawi manage up to 19 products – reporting on a greater number of products may require a more complicated phone

Collects minimum logistics data – HSAs sends stock on hand and receipts data via SMS
Calculates quantities for HCs, who advise HSAs when stock is available for collection
A web-accessible dashboard with simple, easy-to-use reports, shows stock levels, reporting rates, and alerts for central and district level managers
Data is hosted on The Cloud, an inexpensive, secure, reliable and easy to manage option for a small scale system like cStock as it does not require recruiting/training IT support staff and procuring/maintaining a server.
cStock Dashboard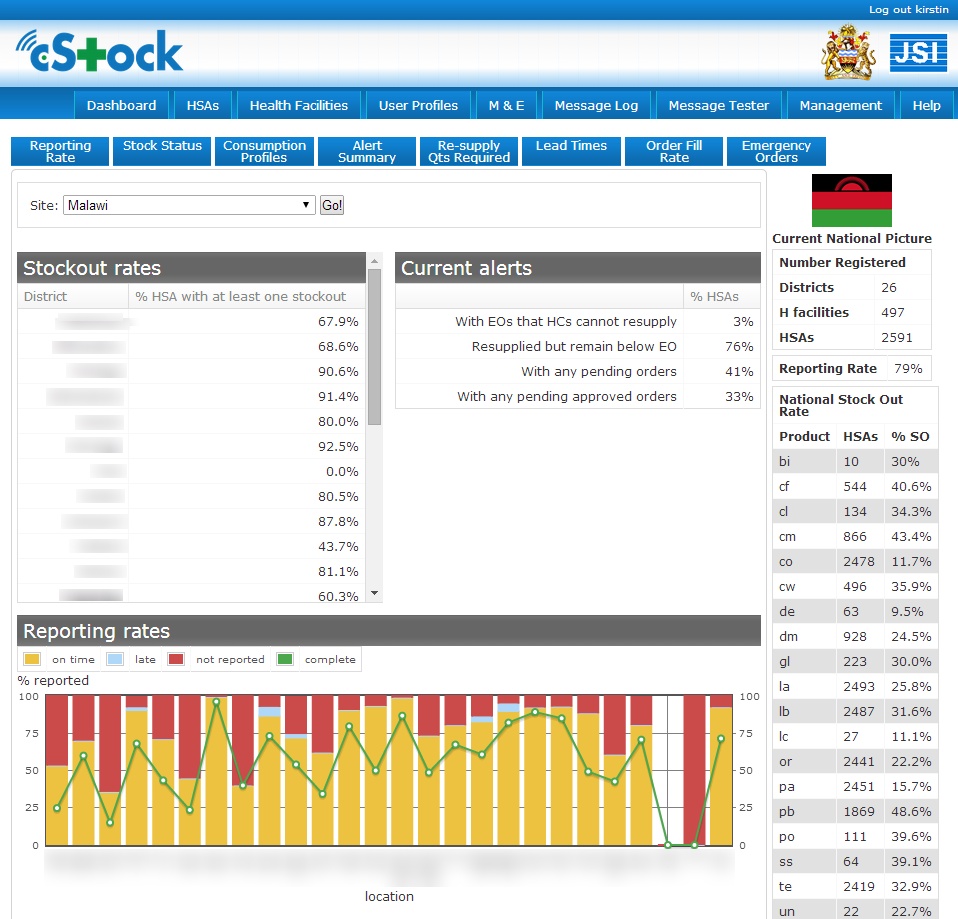 The dashboard provides visibility of HSA logistics data to district and central level managers who can use it to inform decision making:

cStock provides real time data, such as alerts, stock out rates and current stock status, enabling supply chain managers to respond immediately to issues, and
cStock calculates and displays supply chain indicators, such as reporting rates, lead times, consumption rates, and order fill rates for system monitoring and coordination.
See our new cStock infographic.
Learn more about SC4CCM's work in Malawi.